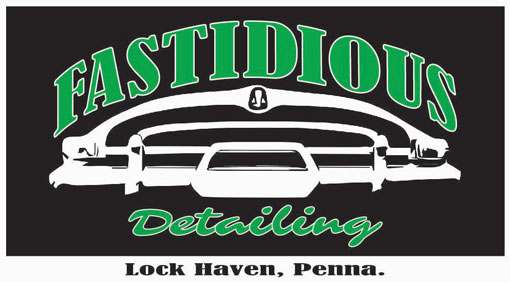 Fastidious Detailing LLC
84 Susquehanna Avenue
Lock Haven, PA 17745
Jeff Stover – 570-660-6102
jstover33@comcast.net
Besides your home, your vehicle is your biggest investment.  Let Fastidious Detailing preserve and protect it.  From a simple wash and wax, paint enhancement and correction, to a ceramic coating.  We can do it all.  Our name says it all – we ARE fastidious and do not take shortcuts.  We take pride in our work and consistently over-deliver for our clients.  We enjoy working on cars, motorcycles and pickups.
We are a certified GYEON Infinite and IGL Kenzo ceramic coatings detailer!
Give us a call, text or email to set up an appointment

If you want the ultimate, let's chat about doing a full detail finished with pro-only coatings such as GYEON Infinite and IGL Kenzo for maximum paint protection, ease of maintenance, utmost gloss and water beading.  Both are rated for 5-years of protection.  NEVER WAX again!
Taking Detailing to the NEXT Level…